In honor of last week's date of 12/12/12, in this 2nd week, we'll be talking about 12 new annuals/perennials for home landscapes. Last week I listed
12 fruits and vegetables
.
12 New or Different Annuals and Perennials to try in 2013
(A) designates annual, (P) perennial
Amaranth -- 'Love Lies Bleeding' is very cool. And if you want some art in the garden, try the very sculptured-looking 'Elephant Head' (A)
Hyacinth bean -- need a vine for summer/fall only to block that western sun? Grow this lovely plant with very cool-looking seeds. Even dried pods look good. (A)
Black-eyed Susan -- these have been around forever, but they perform! 'Indian Summer' is a good choice, 'Goldilocks' is a double. (P)
Zinnias -- these just make me smile, remind me of my grandmother. They are easy and will self-sow somewhat. Butterflies love them. Profusion or Zahara series are recommended. (A)
Ornamental peppers -- my fave 'Numex Twilight', but so many others like 'Black Pearl' and the miniature 'Medusa' (A)
Sunflowers -- I know they're popular, but try some of the pollenless varieties. And remember to bring them inside so you can admire them. (A)
Sun coleus (A)
Papyrus -- 'King Tut' or 'Baby Tut' love water and were used at the Children's Garden & here at our office in containers. Brings some interesting texture to the garden. (A)
Any Liatris (blazingstar) (P)
Any Baptisia (false blue indigo) -- a misnomer now since there are yellow varieties of this (P)
Bulbs -- ornamental alliums, daffodils, species tulips, or lilies are recommended (P)
Japanese anemone -- these late summer and fall bloomers are overlooked way too much. Team it up with some asters and you've got a great display (P)
You'll notice that some of these are old, really old. But they're still good.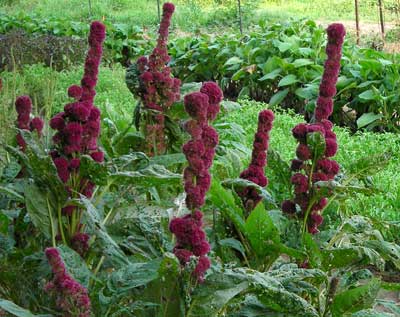 Elephant Head amaranth
Hyacinth bean
'King Tut' papyrus
Numex Twilight ornamental pepper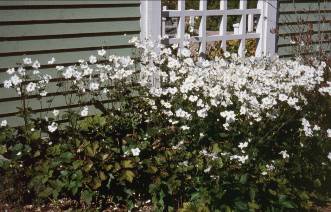 Japanese anemone